PGCAC HBCU Virtual Experience
Sat, January 23, 2021
(12:00 PM - 3:00 PM)
EST
Description
The Prince George's County Alumnae Chapter (PGCAC) of Delta Sigma Theta Sorority, Inc. welcomes an opportunity for students, parents, and educators to learn about 20+ HBCUs in PGCAC's inaugural Virtual HBCU Experience.
Learn about admissions, scholarships, and other programs. There will also be an opportunity for onsite admissions, small group conversations with university admissions, and a panel discussion with current HBCU students to help prepare high school students for college.
See HBCUs from Maryland, DC, Virginia, North Carolina, South Carolina, Georgia, Florida, Alabama, Tennessee, and more!
This is definitely an event you don't want to miss. Register TODAY!!!!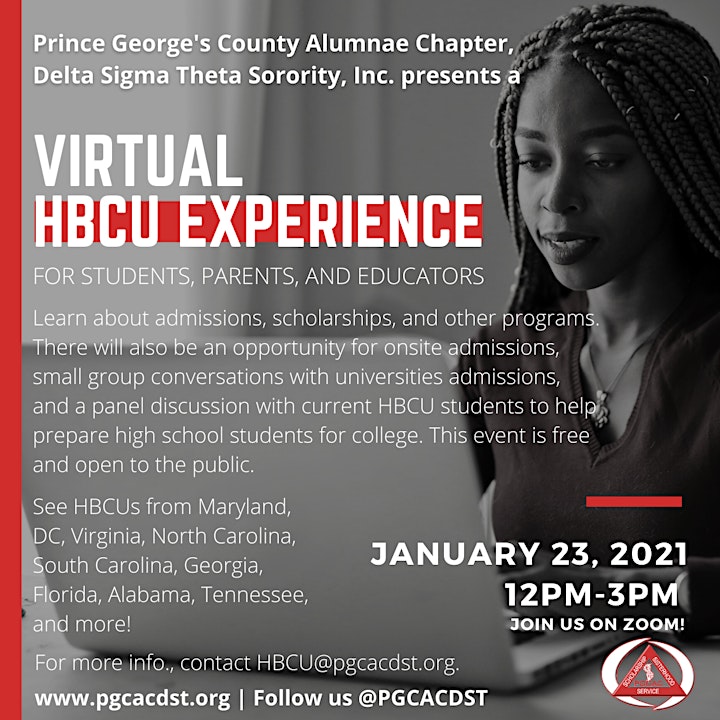 Event Calendar
Saturday, January 23, 2021